Posted by Andrew VanderPloeg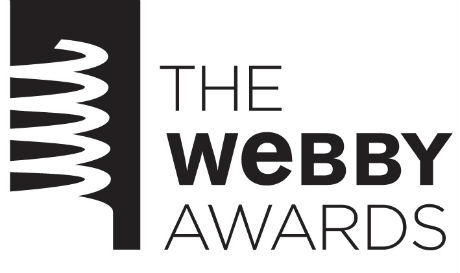 Some of you might remember that back in October, I posted about the fact that we won Gold at the Davey Awards for our work on the Camino Global website.
Well, today I'm happy to announce that we've also been recognized by the Webby Awards for that same project!
The Webby Awards is the Internet's most respected symbol of success. The 17th Annual Webby Awards received 11,000 entries from all 50 U.S. states and over 60 countries worldwide.
The International Academy of Digital Arts & Sciences who adjudicate the awards is comprised of members such as:
David Karp (founder of Tumblr)
Rachel Sterne (New York City Chief Digital Officer)
Kevin Systrom (Co-founder of Instagram)
Martha Stewart
Arianna Huffington (President of the Huffington Post Media Group)
Biz Stone (Twitter Co-Founder)
David Bowie (musician)
Vint Cerf (Internet co-creator)
Richard Branson (Virgin Group Chairman)
In other words, they carry a big stick.
And with that stick, in this, the 17th Annual Awards, the Academy decided that the work that we did on the Camino Global website was worthy of Official Honoree designation in the category of Religion & Spirituality!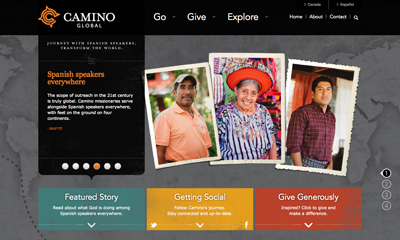 You can check out our listing on the Webby site at:

http://winners.webbyawards.com/2013/web/general-website/religion-spirituality/honorees
If you do check it out and dig a little deeper, you'll note that we competed in a category with CNN's Belief Blog and the Huffington Posts Religion section - some very heavy hitters.
Knowing that only increases our excitement at having been chosen as an Official Honouree.
As we thankfully bask in the glow of the recognition and are encouraged by it, we also congratulate Camino Global on the win as their team was instrumental in the success of the site. Without their desire to work with us, trust in our design capabilities and their own critical eyes and effective feedback, this site and the associated recognition would never have happened.