Posted by Ray Majoran
As of today, users of Radiant WebTools now have a new calendar option under the Events section of their website. The new calendar can be customized using a wide variety of color schemes. To view a sample of the calendar, click here.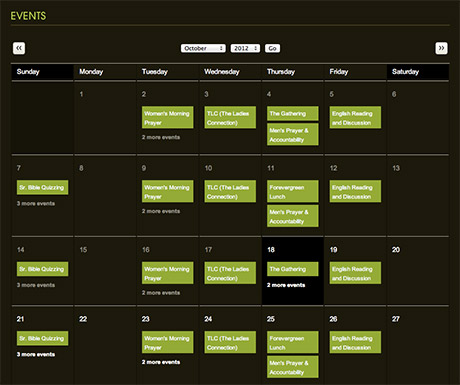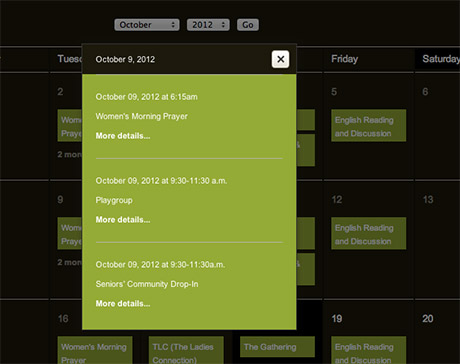 The new calendar is available by default in Radiant WebTools 4.0. If you're using 3.0 and would like to switch to the new version:
Login to your Radiant WebTools site
Click on My Content (at the top of the page)
Choose "Edit my Events".
Click the "Event Options" tab.
Select the new calendar.