Posted by Andrew VanderPloeg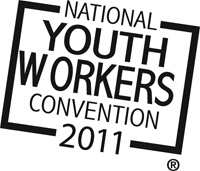 By the time you read this, a group of us will be on the road to Atlanta again, this time for the eastern instalment of the annual National Youth Workers Convention.
We're bringing our booth, our calendars and ourselves and we're looking forward to connecting again with our friends at Youth Specialties and making some new ones at the convention.
It promises to be a great weekend - we just have to get past the 14-hour drive.
If you're in Atlanta, come look for us! Look forward to seeing you there!