Posted by Andrew VanderPloeg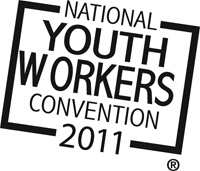 If you've been tracking with us recently, you're likely already aware of the fact that we've been doing work this year for the National Youth Workers Convention (NYWC). We've been so pleased to be a part of the pre-convention marketing which has included strategic consultations, the logo, presentation slides, brochures, banner ads, websites for the American and Canadian installments of the convention and numerous postcards.
The latest element that we've developed for the convention has been a pair of desktops featuring the two locations of the convention, San Diego and Atlanta. We invite you to check out these desktop wallpapers and some others we've done in the past, by visiting their site.
Enjoy!