Posted by Andrew VanderPloeg
Today, we're excited to announce the launch of the brand new Opportunity International Canada website!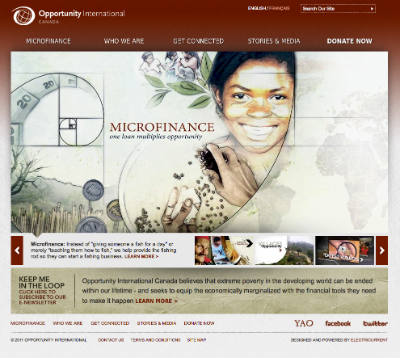 As stated on their 'Our Mission' page, "Opportunity International is a non-profit microfinance organization providing small business loans, savings, insurance and training to entrepreneurs in the developing world so they can work their way out of poverty with dignity."
We congratulate Opportunity International on the launch of their new site and wish them all the best as they continue their great work. We're thankful for the "opportunity" to work with you!