Posted by Ray Majoran
This blog entry is part of a series of posts taking place over a 3-day period. Journey with us as we head down to South Carolina to assist First Assembly of God (Georgetown, SC) with their branding and creative strategy. First Assembly of God was the winner of a $25,000 Branding Scholarship handed out last year at Catalyst East.
Day 1 was a fun-filled day to say the least! Our day began with a short stint at the office before heading to the Detroit Airport. Once we got to the airport, we learned that our flight to South Carolina (through New York) was delayed from 4:00pm to 6:00pm because of a major snowstorm in New York. There was a lot of talk by airline attendants that the flight could be cancelled seeing that the Mayor of New York city had called a State of Emergency because of the weather.
At around 4:45pm, we got good news that they were going to try and get the flight out at 5:30pm. Essentially, the weather report noted that the storm was only going to escalate throughout the evening... so the sooner we got to New York, the better chance we had to get to Myrtle Beach, SC.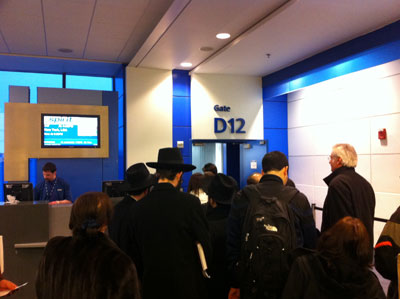 We boarded the plane and were off to the races. The flight to New York was a little bumpy, but nothing crazy. We landed in the snowy state of New York and sat at our gate hoping that the flight would continue to Myrtle Beach. (The same plane to New York was to be used to fly to Myrtle Beach.) As people exited the plan in New York, the Spirit Airlines attendant came on the microphone and said, "If you're staying in New York, please hurry up and get off the plane so that they don't shut us down for South Carolina." We had a good laugh.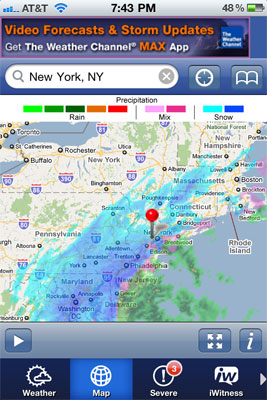 After waiting in line for our plane to be de-iced, we were in the air again, this time with a lot less people on the plane. We made it to South Carolina where the weather was beautiful. We stopped at a Kangaroo Express gas station to pick up dinner – pizza pockets and Smartfood.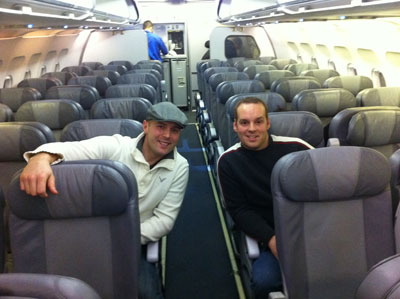 We've now arrived at our hotel and will head to Georgetown, SC tomorrow to visit the staff at First Assembly of God. We are excited to meet the team and look forward to assisting them in their branding efforts. Stay tuned tomorrow night to follow along in our journey.