Posted by Ray Majoran
We are pleased to announce five new features for ministries using AM 3.0 templates!
ONE: You can now create custom headers for every section of your website! Previously, you had a home page header and a secondary page header (which was the same on all secondary pages). Simply modify any content area in your site and change the page banner. In layman terms, you can now have a different page banner for Blogs, Ministries, News, Media, etc.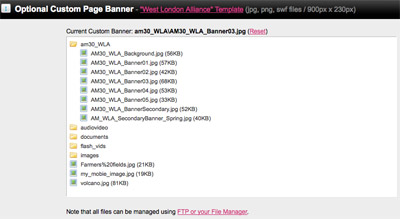 TWO: With the templates themselves, you can now select custom component padding for both home page and secondary pages. This is handy if you want to have images pressed right up to the edge on the homepage, but want some padding on the secondary pages.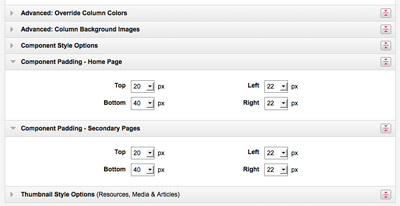 THREE: For advanced users, you can now include your own CSS and JavaScripts within each template. Simply edit your template and you will now see a "Custom CSS/Scripts" tab. We recommend using the "Inspect Element" feature in Firebug (in Mozilla Firefox) for determining the proper CSS classes of each component.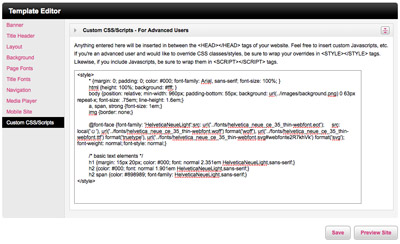 FOUR: You can now change the component opacity for both home page components and secondary page components. Previously, one setting controlled everything.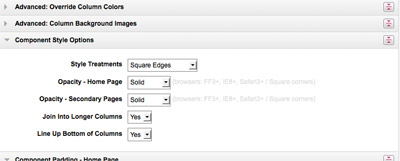 FIVE: You can now duplicate (copy) your templates. This will enable you to create minor tweaks to your templates without having to re-enter everything!