You've been asking. We've been listening.
As part of our commitment to help ministries advance the gospel of Christ, today, we are pleased to announce a number of significant improvements and features to Radiant WebTools, our web and mobile platform.

1. Nine new mobile-ready themes
We've been busy creating nine new beautiful themes, all fully compatible with mobile devices. Check them out on our new Themes page where you can even preview what each one looks like on a mobile device.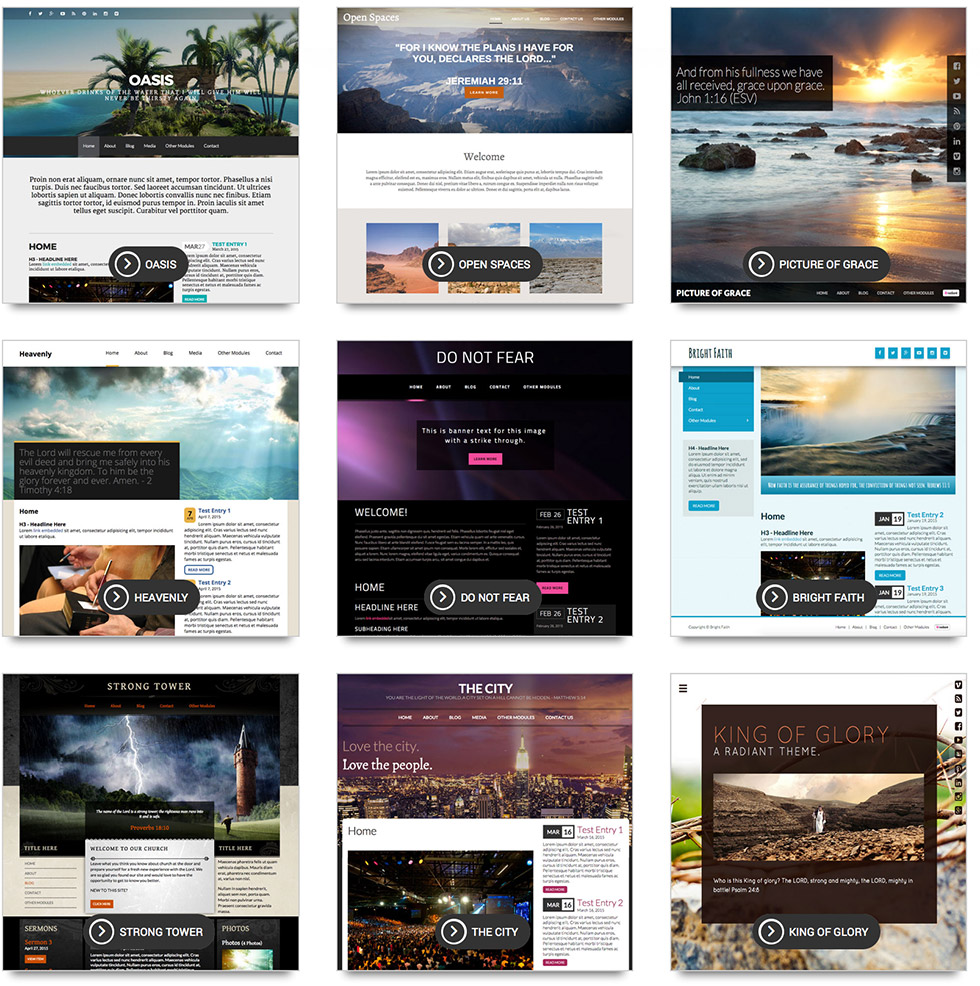 2. The introduction of Palettes
We'd like to introduce you to our latest feature, Palettes. Palettes extend the life of a theme by providing you with additional color and background options for an existing layout. For example, the "Oasis" theme has three different color palettes for you to choose from. You can change palettes at any time without affecting the structure of your website. We'll be adding additional palettes on an ongoing basis.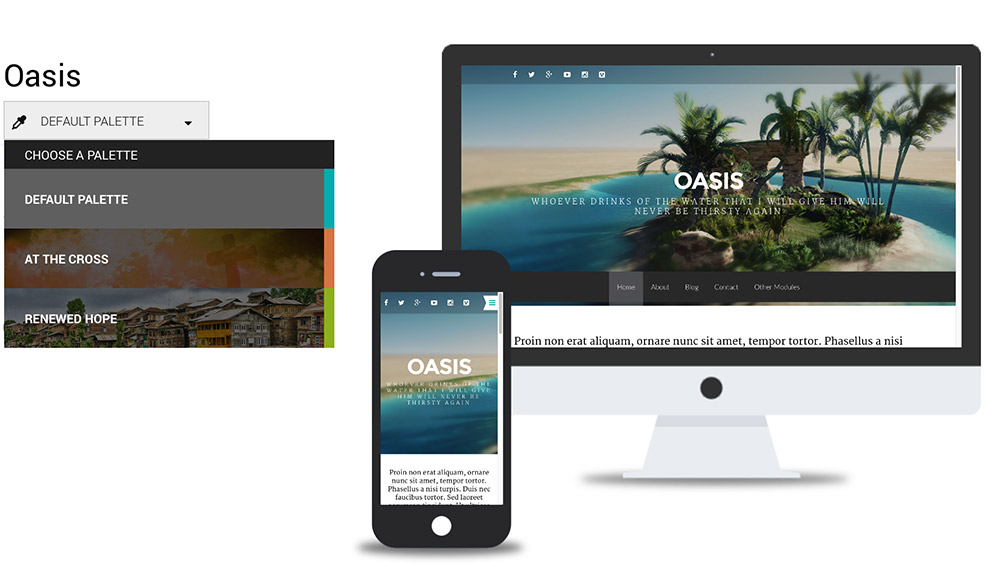 3. Greater customization without code
You've always been able to change fonts, colors, and backgrounds by editing the Cascading Style Sheet (CSS) for a theme, but now it's much easier for people that don't want to look at code. We've created the ability to customize backgrounds, fonts and colors on any page… without going into the code.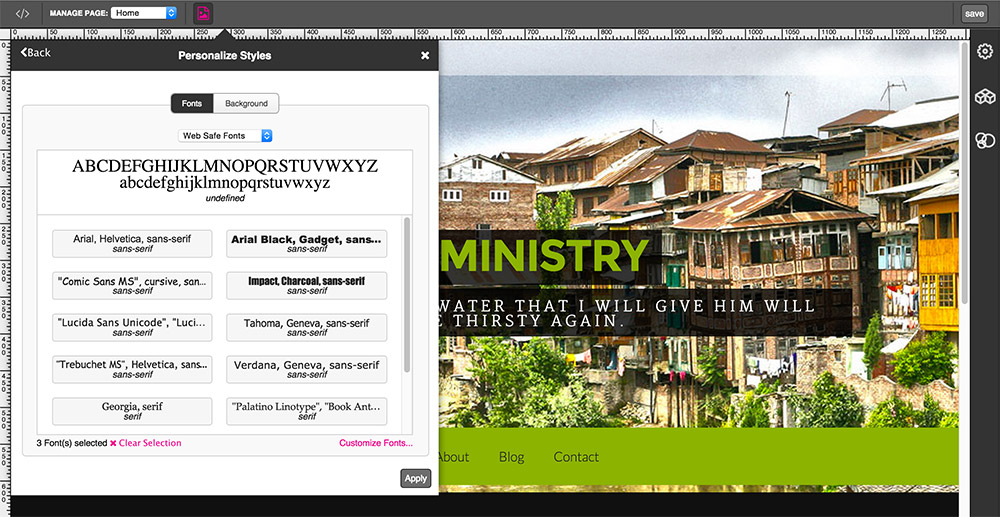 4. Better control of headers and footers
With the new themes, we've now given you the ability to make global changes to headers and footers so that if, for instance, you make a change to a navigation item in one place, that change will reflect on the entire site.


5. More advanced theme switching
We've made considerable improvements to the technology behind switching themes. Changing a theme will always require you to reposition content and modules to some degree, but it's far easier to do now.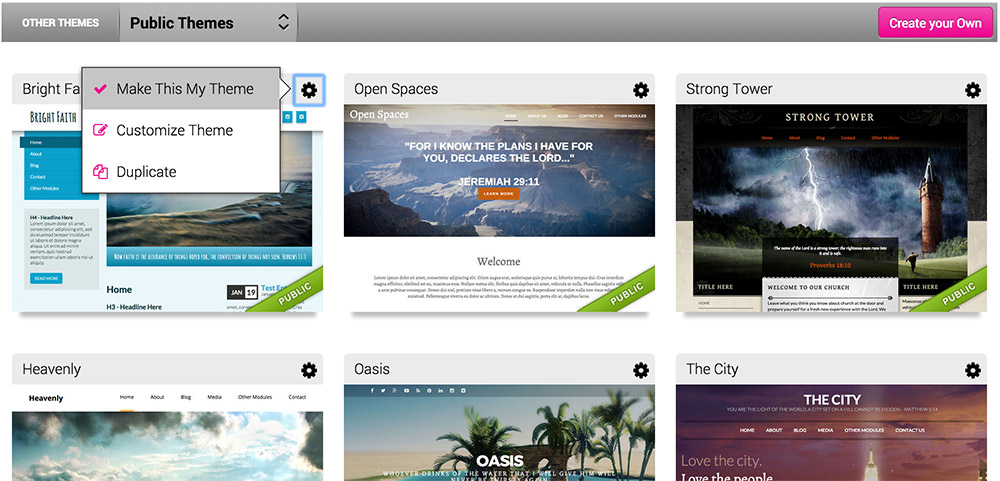 6. A better understanding of what we do
When we chat with people, many times they are shocked when they find out everything Radiant WebTools includes. "You mean a Radiant WebTools subscription covers my website, hosting, email addresses, sermons, our secure intranet, and a mobile app? And I can change my site any time I want without having to pay you?" "Yep."
So we've developed a new home page and video that help to communicate the full gamut of the Radiant WebTools platform. Check it out here.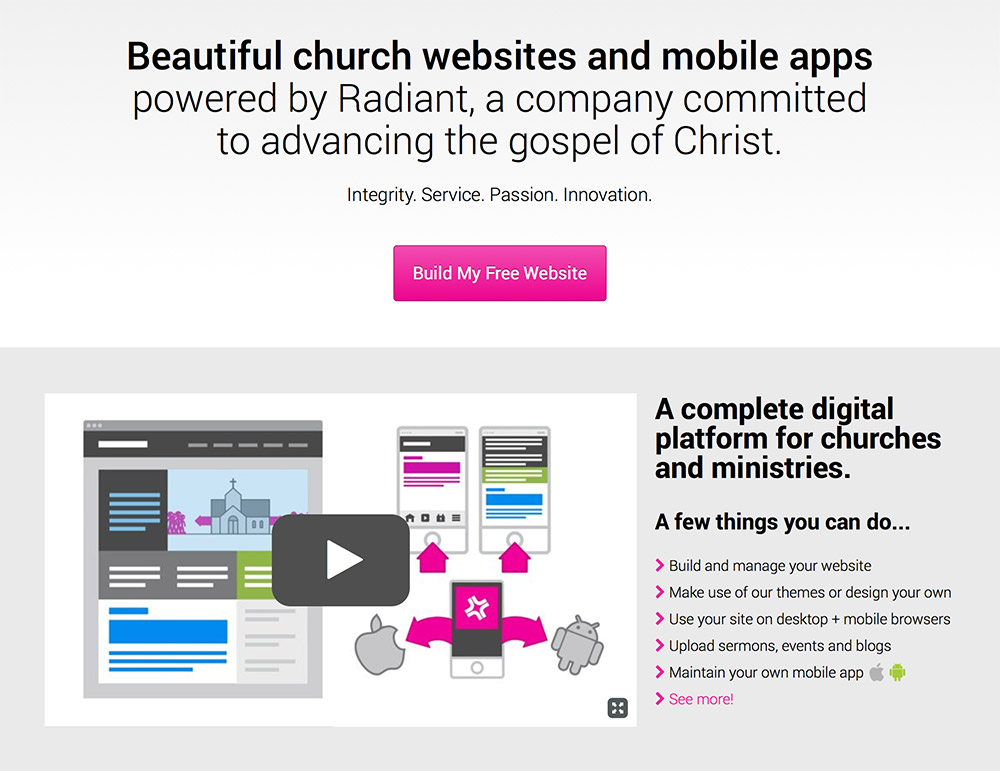 7. Video: See how all of these new features work!
If you'd like to see these new Radiant WebTools features in action, you can either create a free account, or watch this new overview video:
----
If you have more questions about Radiant WebTools, please don't hesitate to contact us!